CONTACT US
WHO:
Elizabeth Interiors
WHAT:
Interior Design & Furniture Showroom
WHERE:
3225 Fairview Street,
Burlington ON. L7N 3L1
WHEN:
Monday - Saturday: 9:30-5:30
Sunday: Closed
HOW:
Website: www.elizabethinteriors.com
Phone: (905) 333-6670
Email: Info@elizabethinteriors.com
Socials: @elizabethinteriors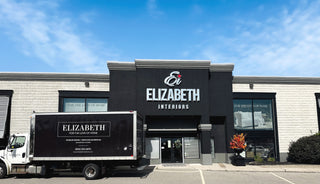 3225 Fairview Street, Burlington, ON L7N 3L1
"The Store" where you can discover your own style! A design team to help you with value-added service and design advice. Our vast showroom is an adventure that keeps you engaged and wondering, "What is in the next room?" The OMG effect! It is truly a store like no other, filled with unique products that you don't find everywhere. We carry a curated collection of all our designers' favourites, with the added bonus of competitive pricing. With a wide range of styles, from modern to classic and everything in between, our carefully chosen selection from renowned manufacturers ensures that there is something for every taste. We look forward to welcoming you and making you feel at home while you browse through the showroom enjoying one of our delicious cappuccinos. At Elizabeth Interiors we do it all...for the love of home.
(905) 333-6670
Website: www. elizabethinteriors.com (currently here)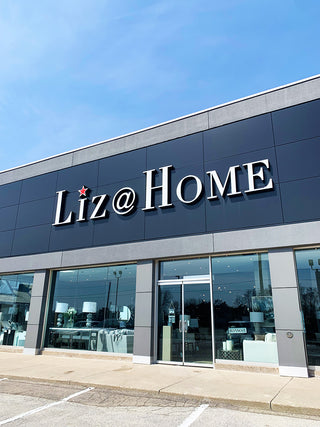 3443 Fairview Street, Burlington, ON L7N 2R4
Your destination for casual, comfortable, contemporary, and transitional furniture. We specialize in custom sofas, sectionals, recliners, and more, tailored to your preferences. With an array of ready-to-enjoy options, our experienced design consultants are here to help you find the perfect pieces to match your lifestyle and budget. We believe in making affordable excellence a reality for every home, ensuring that your space is not just a place to live, but a place to love. Visit us today and embark on the journey to transform your house into a comfortable and stylish home.
(905) 631-6000
Website: www.lizathome.ca
97 Joseph St, Port Carling ON, P0B 1J0
Closed for the season. See you in the Spring!
A seasonal treasure in Port Carling, our home furnishings and decor store embodies the essence of lakeside living. Located in the heart of this picturesque town, we're the go-to destination for cozy, cottage-inspired furnishings and a curated selection of lake-themed decor. Embrace the tranquility of cottage life with our curated items. Whether you're relaxing at your cottage or yearning to bring the lakeside vibe to your everyday life, we're here to make it a reality. Accessible by both land and boat, Liz @ the Lake is a summer essential for those who cherish the art of lakeside living.
+1 (705) 765-3434
Website: www.lizatthelake.com