About The Project
Rockstar Living delivers on its name, embodying sheer fabulousness and luxury. This interior design venture is a testament to opulence, boasting customized furnishings, gilded accents, alluring jewel tones, and fabrics that redefine the boundaries of mixing patterns, colours & tones and textures with function.
Our clients, fueled by the inspiration drawn from their favourite restaurant, had a vivid vision of transforming their home into an extravagant oasis. As we embarked on this creative journey, it quickly became clear that this was no ordinary project; it was a thrilling opportunity to craft a space that radiated style and sophistication. Every detail exudes an air of extravagance, and the golden accents provide a touch of regal charm. The vibrant jewel tones create an energetic and cozy ambiance, while the playful and eclectic fabrics add a unique character that's truly one-of-a-kind.

Rockstar Living is not just an interior design project; it's a lifestyle statement. Take a peek below and experience the embodiment of fabulousness and luxury, a living space that is nothing short of exceptional.
Senior Designer: Pamela Lahey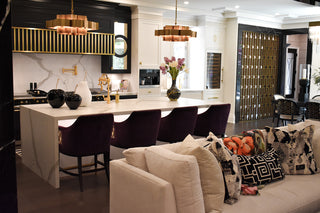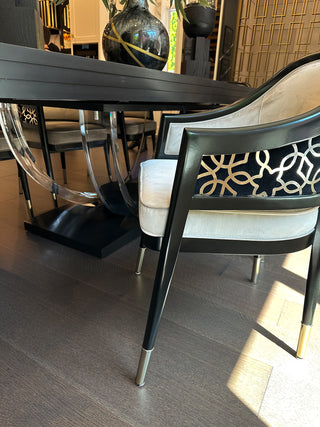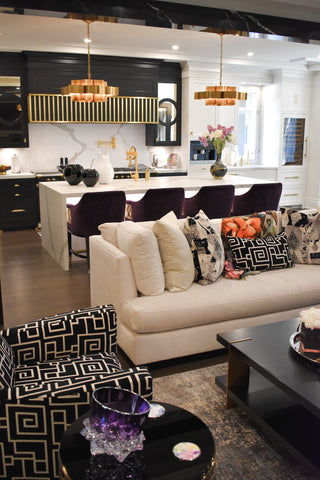 Love What You See?
Book a complimentary design consultation!